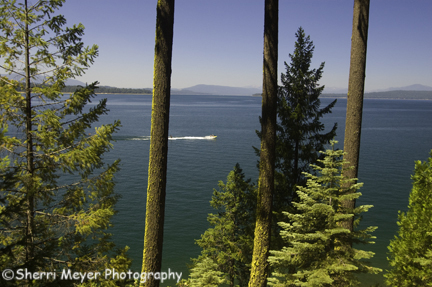 Lake Almanor, Plumas County, California
Sorry for taking so long to write again folks. But, I am having so much fun getting familiar with Adobe PhotoShop Lightroom 2 (our new Photo Management Software), I haven't had time to write.
Back to our trip…
After we left Taylorsville, we stopped and had a tailgate picnic at beautiful and spacious Lake Almanor. We didn't have much time there on this trip, but we will return again soon in the not too distant future.
Where did we go after leaving here? I'm going to keep you guessing for a bit. I can tell you, however, it's well worth the wait!