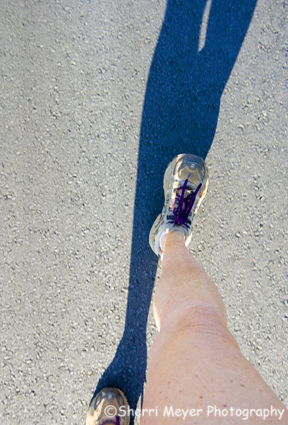 Morning walk in rural Auburn, California
In my recent post "Exciting News," I mentioned my upcoming interview with Professional Photographer and Writer Richard Wong.
It is now live and you can check it out over at Fieldnotes: The Non-Glamorous Side of Photography.
About the photo: This is another shot taken with my new 12-24mm super wide-angle Tokina lens.
While out for a morning walk recently, I did a little experimenting with my new super wide-angle lens. My goal was to shoot photos using a unique perspective, that would illustrate "walking for fitness."  For this one, I also left plenty of empty space on the left for text. I was very pleased with the results.
Out of the couple of dozen or so frames I took during this shoot, I will probably keep about 25% of them. This one was one of my favorites.