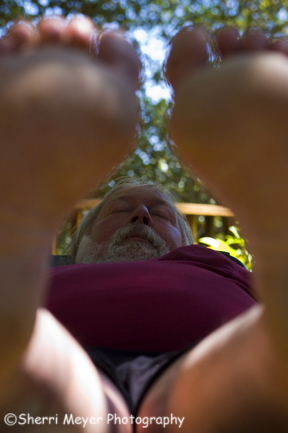 Jeff relaxing on our deck, Auburn, California
There are so many things we could do today to celebrate Father's Day. But, most likely it will be spent at home listening to the live broadcast of the annual Father's Day Bluegrass Festival in Grass Valley on KVMR, our local radio station.
Oh, I forgot to mention that Jeff is not really a Father. We only have a dog. But, that's a good enough excuse to take the day off anyway, for a little rest and relaxation.
Happy Father's Day to all the father's out there, even if all you have are dogs!