Home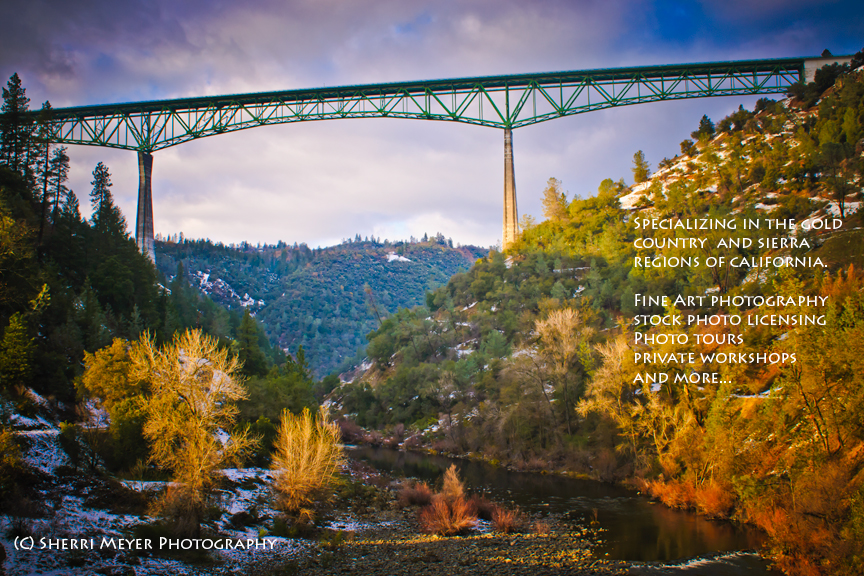 Auburn, CA Slideshow   Landscape & Nature Slideshow   Outdoor Recreation Slideshow
We are Sherri and Jeff Meyer, a couple of adventurous Baby Boomers, who reside in Auburn, California in the heart of California's Historic Gold Country. When we are not enjoying the simple life in our little rock cottage in Auburn, we are usually out exploring and photographing in some of the West's best locations, including our own back yard! Read more about us here.
What we offer: Fine art photography, stock photography licensing, photo tours/private workshops, travel information, photo tips and more!
Thanks for stopping by our Website! Be sure to follow our Photo Blog and sign up for our Photo Newsletters, to stay up to date with our new work, our specials and more! You can also find us on Facebook, Linkedin and Google+.
Sherri Meyer Photography               (530) 320-6944               sherri@sherrimeyer.com
Web Design by Sherri Meyer Photography © 2016 All Rights Reserved
Save
Save
Save
Save
Save